How do I know if my property is in a floodplain? A question asked by many. As a property owner and landlord, there sometimes seems as though there is a never-ending list of things to be aware of and actions to take in maintaining your property and your source of income. More and more properties are now at risk of flooding as a result of climate change since water levels are rising, and even properties which were not previously on a floodplain may now be. 
It is important to know how you will be affected in terms of securing a mortgage on your property and obtaining insurance, as well as what your responsibilities are as a landlord and what you can do to meet these responsibilities.
It can be difficult to secure a mortgage against a property on a floodplain, meaning that your choices of product are limited and therefore you may not be able to secure a favourable interest rate. Insurance premiums are increasing in flood risk areas and may not be available at all in some cases. This is likely to get worse. The government has a scheme in place to protect owner-occupiers in high flood risk areas called Flood Re. 
The scheme works with insurers by giving them the option to pass the flood risk element of the policy off to the scheme. The insurer pays out on a flood claim and is reimbursed by the scheme. Unfortunately, this scheme is not available for landlord insurance. Therefore, if your property floods and you are not adequately insured, you could be landed with a large bill for repairs to the property, not to mention the lost rent if your property is left uninhabitable. 
So, what can you do?
Well, knowledge is power. You may already be aware if your property is in a floodplain, but if you are not it is very easy to check with just the postcode of the property. If you have more than one property, you can keep track of this information as well as the other things you need to be aware of as a landlord by using property management software, such as that available from Inventorybase.
If you find that any of your properties are at risk of flooding it is important to act quickly as things will only get worse. You may wish to restructure your property portfolio by selling the at risk property and re-investing in another property on higher ground. If you sell to an owner-occupier then they can benefit from the Flood Re scheme on their insurance, so the flood risk is less of a problem for them financially.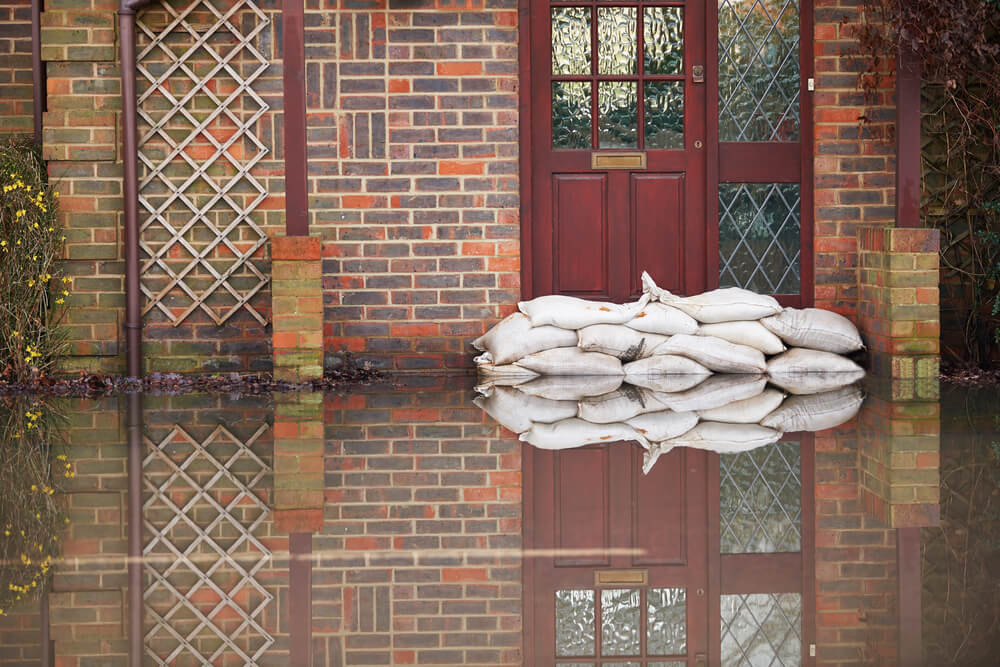 Of course, should you be looking at adding to your portfolio by purchasing a property on floodplain, the answer would be not to take the risk.
Unfortunately houses are still being built on floodplains despite the risk, but these properties should be avoided by landlords at all costs.
If you have a property at risk of flooding which is tenanted, make sure you are aware of your responsibilities should a flood occur. In general, landlords are responsible for maintaining the property itself and the tenant is responsible for their own belongings. If the property floods, you will likely have to replace carpets or flooring, repair water damage to walls and ensure the electricity supply is still safe. Unless you let the property furnished, the landlord would not be expected to replace damaged items of furniture which belong to the tenant. Their own insurance should cover those.
While a private landlord is not legally obliged to provide alternative accommodation for their tenants during repairs if the property is left completely or partially uninhabitable, the tenant could claim a rent reduction if the property cannot be used completely, for example, if the electricity supply is unsafe. It is important to discuss and agree on this with your tenants before either party do anything, so before the tenant moves somewhere else or the landlord begins carrying out repairs.
If the property is in an area at risk of flooding it might be a good idea to detail the arrangements in the event of a flood in the tenancy agreement. That way, everyone is clear on where they stand and what they should do if the worst happens.