Have you changed the way you inspect properties? The coronavirus pandemic has led to massive changes in how we make use of technology and the property management sector is no exception. Lockdown restrictions mean that it has become much more difficult for landlords and agents to gain entry to tenanted properties in order to carry out standard property inspections. However, moving your business affairs online and taking advantage of sector-specific software could help you carry out your business as normal, just in a slightly different modern format! 
What restrictions has the coronavirus pandemic caused when looking to inspect properties?
The coronavirus pandemic has caused an unprecedented level of disruption to all sectors, and the property sector is no exception. Restrictions on mixing between households have made things like property inspections, which involve going into tenants' homes, impossible to carry out in person. However, rather than causing the sector to grind to a halt, the coronavirus pandemic has led to a fantastic amount of innovation within the sector, with new, helpful software being developed at an incredibly fast rate.
How can sector-specific software help?
Property management software has been a real lifeline for landlords and estate agents over the course of the coronavirus pandemic. New functionalities including the ability to conduct reports entirely remotely have made it possible for landlords to carry on business almost as normal.
InventoryBase makes utilising new software easy
Carrying out a remote property inspection for the first time might seem like a worrying prospect. However, InventoryBase's property inspection software has been designed with usability in mind. This means you'll be able to carry out all your property inspections remotely, saving you money, time and stress.
InventoryBase's provides property inspection software is up-to-date and simple to use. Since its creation in 2012 we have made sure to continually update our software so that it has always kept up-to-date with the latest industry issues. That means that we now offer a comprehensive set of remote inspection features that will allow landlords and agencies to carry out routine property inspections while keeping themselves and their tenants safe. Not only does this improve health and safety, but it also means that you can save on staff time and money by cutting out travel time and costs.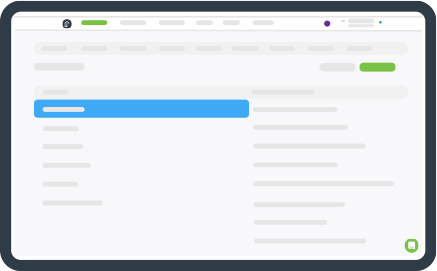 What functionalities does InventoryBase offer?
InventoryBase offers a wide range of functionalities that will help you to look out for your properties remotely and carry out all necessary inspections from the comfort of your own home or office. Some of the key features out software offers include the following:
1. Build and store unlimited property condition reports
Our online programme means you are able to create however many reports you need for your property, as well are store information on its condition. This means that you will always be on top of the conditions of all your tenanted properties at any given time. This will allow to keep on top of things such as boilers and pipes, and when they were last looked at, which ensures that all regular property maintenance is done and that no important inspections are forgotten.
2. Take photos directly
Our property inspection app has the function to take photographs from your devices, which removes the need to work with multiple pieces of hardware at once. This seamless integration makes our app incredibly user-friendly.
3. Build templates
No matter what kind of property you're carrying out a remote inspection for, InventoryBase can help you to do your work efficiently yet comprehensively. We offer a range of ready-made templates for properties in all different kinds of sectors including residential, commercial, hospitality and more. This means you can spend more time focusing on the condition details you really need to record and less time worrying about how to structure reports.
Why not take advantage of the new opportunities that property management software offers the property market? You could save yourself time and money and get guaranteed peace of mind.