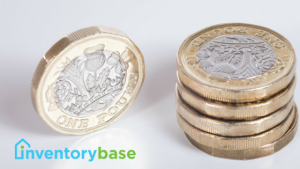 More than one in three landlords are looking at ways to cut costs, because of the increased tax they are facing since April this year.
These include the phasing out of mortgage relief and 3% stamp duty on new buy-to-lets, which will eat into a significant part of landlords' profits. However, the cost-cutting will not only affect buy-to-let investors, but will also have a knock-on effect on third parties, such as tradesmen including builders, plumbers and electricians, as well as professional bodies like letting agencies.
Research by mortgage lender, Kent Reliance, which is part of OneSavings Bank plc, suggests landlords feel they can make savings in areas like property agents' fees, property maintenance and the cost of their mortgage. The company says landlords contribute £15.9 billion a year to the British economy and support thousands of jobs. This has doubled from their combined contribution of £7.1 billion in 2007, because of the growth in the private rental sector – an area which is expected to continue to grow in the coming years. These costs include £5.5 billion on the upkeep, maintenance and servicing of properties, £2 billion in services charges and ground rent, £963 million on insurance, £904 million on utilities and £644 million on legal and accountancy fees.
Of those surveyed, 36% are already cutting spending, or making plans to reduce spending, because of rising costs and higher tax bills. One in five landlords is also planning to put up rents to cover the costs. Also, 17% of landlords feel they can make savings in property upkeep and maintenance, while 10% feel they can cut the costs of letting agency fees. Total cuts of more than £500 million are planned in the private rental sector. Obviously, this will have an adverse effect on industries which rely on the buy-to-let sector, such as builders, cleaners, lawyers, accountants and letting agents. Tenants could also bear some of the burden by seeing their rents go up.
It is clearly not only landlords who are affected by the tax cuts. It will affect many businesses which rely on the property sector, as well as people who rent properties. It also comes at a time when rental demand is high and more rental properties are needed in many regions.
However, it is not all doom and gloom. One positive side effect of all these changes could mean that amateur landlords are forced out of the market because of the increased costs, which could improve the buy-to-let sector, as there would be fewer landlords, but larger investors.
Looking for an all in one property inspection solution? Try InventoryBase today for free