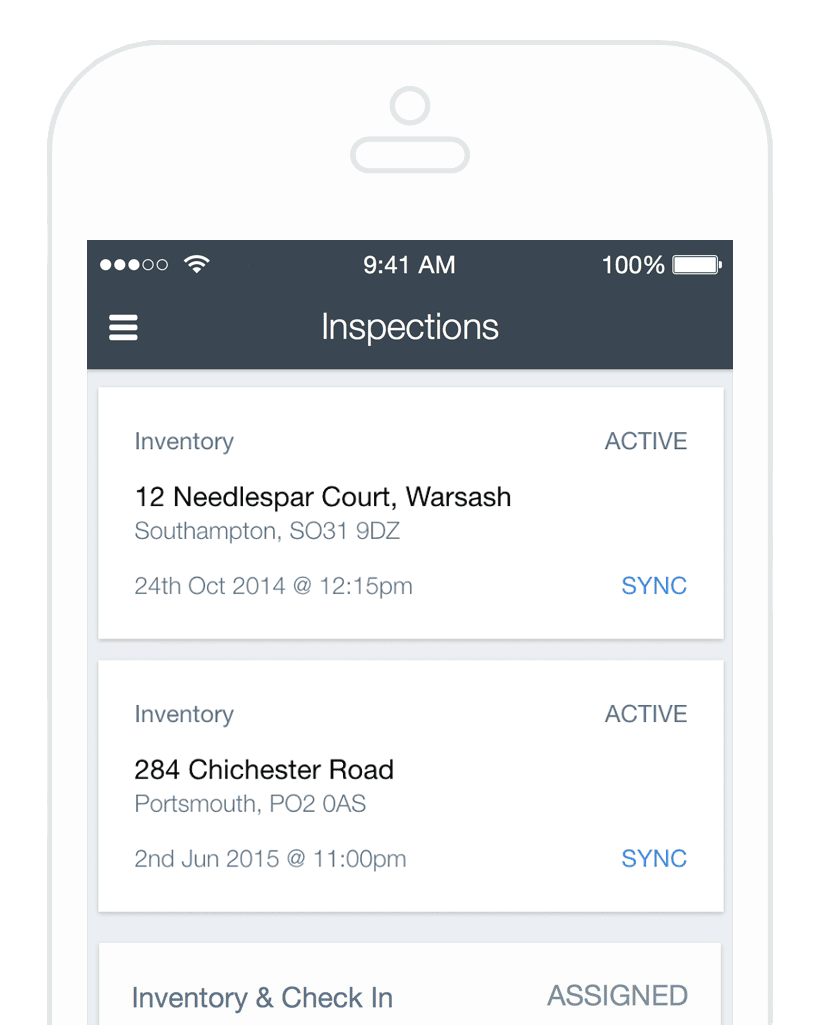 Version 5 of InventoryBase is our best update yet, combining written notes, checklists, high quality photos and audio dictation into one flawless app.
Tap shortcuts to fill in common descriptions and sentences or pick from the auto-text dictionary while you type up detailed reports on-site faster than ever before.
Prefer to dictate? Hit record and continue to flag notes or take photos, pause and continue audio recordings and upload to transcribe online using our built in audio playback tools.
Take multiple photos back to back or switch to the HDR camera to get the highest quality images.
Here's a full list of what's new in the latest generation InventoryBase app:
1. Performance
The industry moves forward at an incredible pace and we like to keep up. We've engineered our new app with significant performance improvements to make completing hefty reports with hundreds or thousands of photos and audio recordings as smooth as completing a quick checklist.
2. Photos
Taking embedded photos was a great step to reduce the time spent uploading and assigning photos from an external camera. Now you can capture multiple shots in a row without leaving the camera. Click > Snap snap snap to infinity > Done. There's no limit. You can also see the thumbnails of the photos you're taking while you're taking them along the bottom.
3. Dictation
We wanted to improve in-app dictation so we've rebuilt the audio recorder. Record, pause and play back audio dictations with ease. You can now continue to work on your report or take photos while recording audio at the same time.
4. Templates
Append multiple area templates to your report or overwrite templates in the field from your own template library. Save time in the field setting up new rooms and data capture formats.
5. Built-in GPS
Track key geolocation data out in the field, like when and where reports are started, completed and signed. Keep track of your team and add further protection for tenancy disputes.
6. New Add-Item Menu
Now when you're in a room/area, clicking Add Item will show a menu. The typical option, of course, is to add an item… and now provides access to camera, library, headings and sub-items all from the same menu.
7. Improved Navigation
The icing on the cake? Navigating through IB5 feels even more natural to use as you swipe between photos, tab between descriptions and conditions and flick back and forth between sections of your report.
Download the latest update directly from the App Store: