Inventory Base steps in to help Bellwether Inventory Software users after dramatic loss of data and closure.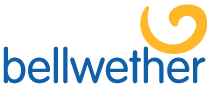 Portsmouth, 30 May 2022: Inventory Base, the UK's leading Inventory and property reporting software provider, has stepped in to help struggling Bellwether inventory customers after their system was apparently hacked and the service dramatically closed down on Friday (27th May).
Concerned inventory clerk software provider Bellwether's customers contacted Inventory Base after receiving news about the hack and then being unable to access their accounts.
Desperately trying to cover booked jobs, many of the Bellwether clerks and users were due to complete property reports on the Friday and throughout the weekend so needed an urgent solution.
Steve Rad, managing director for Inventory Base, comments:
"We know very little of exactly what happened on Friday but our support and sales team have been working tirelessly with Bellwether users to get them back up and running throughout the weekend so that they were not left without a software solution.
It's always concerning when a website is hacked and, in this case, a service provider sadly closes down, however we are here to help users remain 'open for business' and limit disruption to their services whilst the details surrounding this matter become clearer over the coming days."
Bellwether inventory software users can get up and running immediately by setting up a free trial account. Users can then access our import feature to add their property reports directly into the Inventory Base system and carry out reports. Support staff are on hand to provide advice and guidance.
For added peace of mind, users can be assured that Inventory Base protects both their customers and system users with robust data security processes that include:
If any Bellwether software customers need urgent help or wish to talk about your options please contact us on 03333 444 506.