After a local council recently started using drones for property inspections, is this the way forward for larger scale inspections?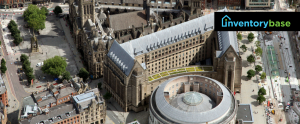 There are many new opportunities arising in many areas with the new Drone regulations in the UK. A council in Essex are due to launch a service using drones to inspect properties.
Traditional building inspection usually involves the use of costly scaffolding and requires surveyors climbing up to inspect properties manually. By using drones, operators can fly drones around buildings – capturing 4K video footage to aid property inspection reporting.
The council, Colchester Borough Homes, runs building maintenance and property management services for residential, commercial and public buildings in the borough. They are now offering an unmanned aerial vehicle (UAV) service.
With many drones available on the market, they purchased a drone offering a flight time of 1 hour 15 minutes in battery life – providing ample time to complete an inspection of even a large building. During this type of inspection, a trained operator flies the drone and is accompanied by an observer. A live feed can be viewed, enabling any problem areas to be focused on.
So why use drone instead of traditional methods?
Cost is considerably lower – with prices will start at about £350 a day, this also includes editing of the images and video capture although this will vary depending on the application and the amount of data needed.
Safety will also be much improved – drones pose a much lower risk as there is no need for anyone to gain access onto 'hard to reach' areas of buildings.
Time – erecting scaffolding and gaining access can be timely – with a drone, none of this is required so reports can be generated much quicker, especially when there is a requirement for an urgent inspection.
There has been controversy over consumer use of drones, however many industries are now using the technology not only to cut costs, but to protect staff and produce much more detailed and up-to-date property inspection reports.
If this becomes the norm, where are boundaries drawn between a tenant's privacy? Would someone be responsible for auditing footage before making it public?
If you're looking for a way to streamline your property inspection reporting, try InventoryBase for free today at www.inventorybase.co.uk
Reference: IBT