What does a day in 'the life of' mean?
Definition (expr.) a typical day; a normal day. Examples: I wonder what a day in the life of a Rock star is like?
Today in this series of daily insights is: –
Sián Hemming-Metcalfe, is the Head of Training & Development for InventoryBase Academy – training inventory clerks and property professionals online and onsite.
Sián's passion for the housing industry has developed from years of experience as both a homeowner, landlord and as a tenant! Her main driver is 'solving the many challenges inventory clerks face – low fees, greater inclusion in the industry and developing standards that will help inventory clerks to be seen as the professionals they are'.
Sián says; "Being part of InventoryBase means that as we learn we can shape not just how a report looks and what it should include but the app and desktop software to make the process at the property efficient whilst delivering a quality report that landlords, letting, tenants and deposit adjudicators can rely on".
A Non-Typical Day In The Life Of
Early Bird
No day (or week for that matter) is 'a typical', but 5:30am is my normal wake up time. It's a habit developed from 21-years in the Prison Service so an early start is now something I just cannot break; caffeine is a firm friend!
7-9am
Both my sons are adults now, so my time is my own. It's not unusual for me to be up late working, but a typical day often starts catching up on what's been happening around the industry.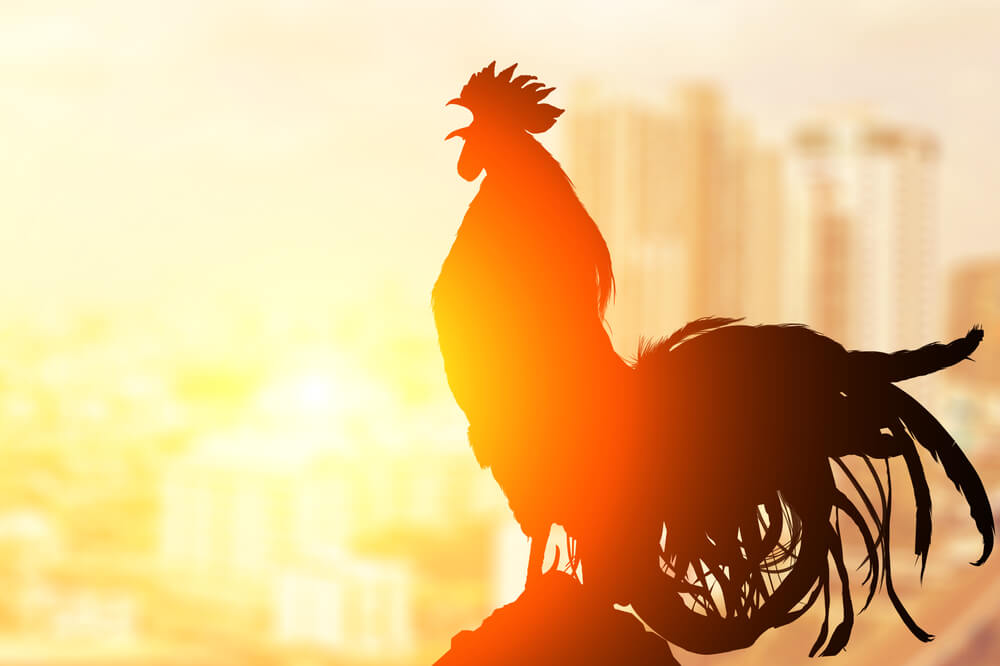 When I was a Prison Governor you didn't use social media because of the potential security implications (opinions were always best left behind closed doors) so my journey through the property industry has included learning how to tweet, use LinkedIn and Facebook, Estate Agent Networking (of course!) all of which are my 'go to' sources alongside mainstream media sites to see what is up and coming in our world.
I am always saying to anyone that will listen (and I am a talker!) that you have to know your industry from all sides; not just the section you work in. Letting agents are under the spotlight as RoPA plans develop and with the Tenant Fee Ban now fully enacted, agents and landlords are under a lot of financial and legislative pressure. If clerks understand those pressures and pain points, and are forward thinking, they can deliver a much better service and be seen as the professional's they truly are.
9-10am
Once I have caught up on the day's potential events, I usually settle down in front of the laptop to answer emails and queries. I make myself available to clerks across the industry (it doesn't matter if they use InventoryBase software or not) as one of the issues I had when I first started out was having no one to talk to. So when Steve Rad, James Taylor and I first started talking about InventoryBase Academy it was an absolute must that our focus had to be on support.
I am not a salesperson; I leave that to the professionals in our team. I prefer to help and offer advice as and when it is requested as I think we get the best from people when they feel able to express themselves and that way they learn quicker too!
10am Catch Up Meeting
Morning meetings can be quite fluid depending on what we all have going on, but the team meets up virtually to go over our latest product launches such as our Live inspection app, Workstreams, Drone Inspections, our new integrations (among many) with Openbrix, The Depository, event planning and anything else that needs attention.
Once I am all caught up, I turn to my 'to do' list. Anyone that knows me will understand that I have to get my thoughts out of my head and down on paper otherwise I just can't focus so I have pads and pens everywhere. I love to write; favoured pens are my set of Montblanc's which I have had for well over 25 years! There is a story behind how I got my first pen but will save that one for later.
At the top of my to do list is to finish the two courses I have been developing to address the direct need for factual advice and information that clerks can put into practice. I have found that some courses available on the internet set somewhat unrealistic expectations in regards to earning potential and ideology that more mirrors 'The Emperor's new clothes' than the reality of the business we operate in.
Lunch
My day is punctuated with queries from my own clients and clerks, requests from https://inventorybase.co.uk/InventoryBase users to discuss issues, offer guidance or go through the training material to see if it is a good fit for them so any breaks are dependent on when I'm able grab a quick bite. I treat each day, each call as a learning opportunity which often sparks a new blog, podcast, or webinar idea.
2pm
This is when I will deliver online webinars or sit down to chat with my co-host, Melissa from MGN Inventories, to discuss current events and decide on our next podcast and guest list. I am still new to the whole podcast thing; still learning including how to slow down! I talk very fast and loudly but, in my defence, after spending 21 years shouting to be heard in a vast prison wing, it's really difficult to know what my 'audio level' is!
Training Days
We start at 10am and finish around 4pm (online). We discuss all things property, reporting including safety, PPE, how to conduct yourself whilst on site. With Q&A throughout the course (and beyond) we have helped over 600 clerks and business owners to train, understand and develop their quality service.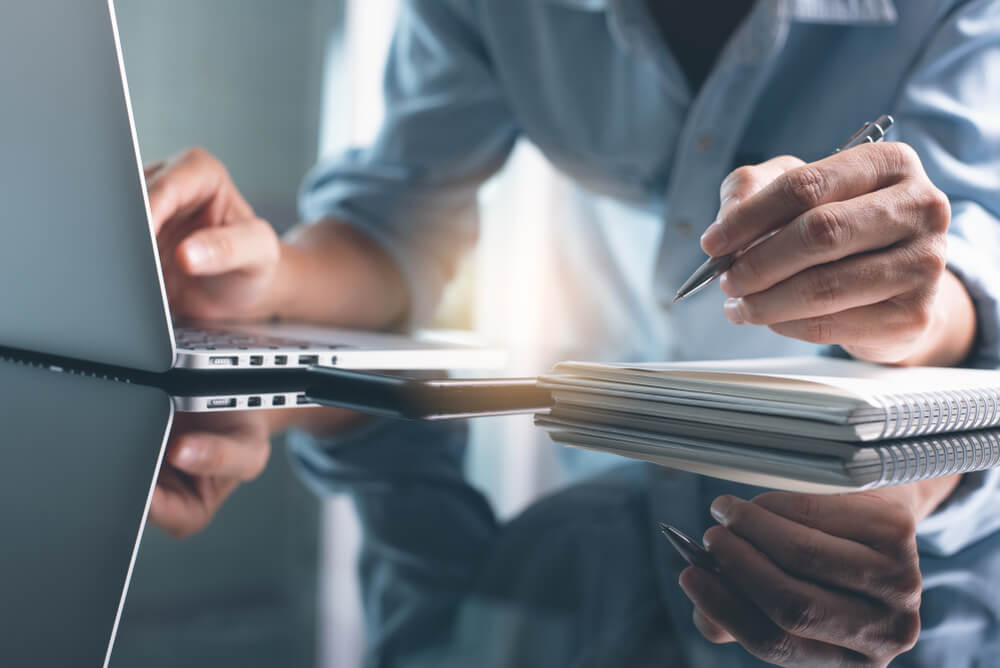 5-6pm
I audit reports received from my own clerks and finalise their diaries for the upcoming day / week. As the day slows, I like to catch up on what's been going on in and around the industry. A very knowledgeable industry expert (John Paul of The Castledean Group) will say we should focus on working 'on the business' rather than in it which is absolutely sound advice and would highly recommend anyone to follow and chat with JP as his no-nonsense approach to the letting and sales industry is without doubt a gold mine of information no matter what industry you are in.
I find being out in the field immensely helpful especially when understanding what clients need or may be having difficulty with especially now that the pandemic is impacting the ability for tenants to pay their rent, landlords their mortgages and agents needing to remain competitive against a backdrop of reduced incomes.
Evenings
I do try and close my laptop, but there is just so much going on in life and the industry I can't help but take a peek at my phone. Although it can feel like life is all doom and gloom at the moment, we are very lucky that the housing industry remains open for business as people look to upsize, downsize and everything in between. Ours is a great profession to be in and for inventory clerks, quality services are very much in need.
Being at the helm of InventoryBase Academy is a unique privilege as well as a bit of a juggling act with my other business and interests but wouldn't swap it for a moment! The industry is moving forward at such a rapid pace I have more than enough to keep me gainfully occupied and out of mischief
Do you work on weekends, if so, how many hours? Oh I think the question here is what hours 'don't' I work! I have a constant need to be 'in the know' so quite relish the weekend requests for a quick chat with budding clerks and clients although this is often met with a raised eyebrow from the other half. He knows and appreciates that it is just part of what I do and that I really do enjoy my job(s).
Typically how many hours a week do you work on average? I don't think I can really put a number to it but likely to be in excess of 60 hours depending on what is happening. Although it has to be said; this isn't a typical working week for most clerks though earning potential can and is very dependent on whether you are part time or busy building your business. During the first few weeks of lockdown 1.0 it was pretty much full on as clerks across the board needed all the help we could offer as there wasn't really any coming our way from within the industry, so it was all hands to the pump!
Do you work from home? if so what % It's a bit of a mixture really depending on what I am doing. Our training has been taken all online to ensure clerks remain safe as they learn but when I can (tier compliant) it's great to get into the office and catch-up face to face. But to answer the question; probably 80% of my work is from the garden office or the dining table.
How did you get your job? I think I wore both Steve and James down (laughing) with my constant requests for changes to the app, templates and proposing a better way for clerks to learn and get much needed support. They are both brilliant (as are the entire team) in recognising that change is positive and that's why InventoryBase is surging ahead as they understand that there is more to delivering a quality service than just great software.
Rock Star Rating 1 to 10 – How much do you like your job
11! I love what I do and have created with the help and support of our team, clerks, clients, and the wider industry. And with so much change happening there are many more exciting times ahead!